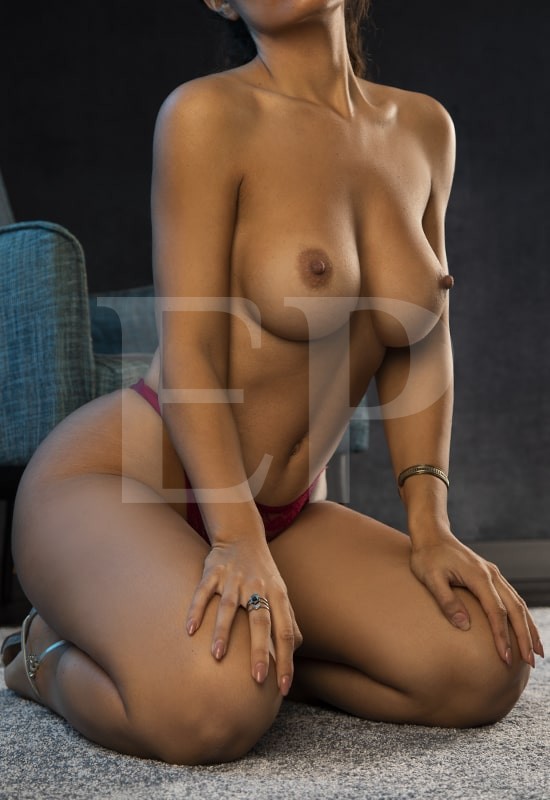 Ebony Escorts
13-05-2023
In this blog about Ebony Escorts, Escort Privada will take you on a journey through black women's smooth skin and glide over its natural curves.

The beauty of black ladies has always praised high for its exoticism, like a rare flower or fruit you most desire. Many years ago it was very close to null the change of finding a ebony escort. Lucky for the man of refined taste, now a days is very easy to hire Ebony Escorts.
Beatriz Figueiredo started out as an escort recently. She's a Portuguese young woman with beautiful and bright blue eyes, a rarity in black women. To add it up she have a baby face that you will immediately fall in love with. But despite her angelic appearance, within four walls Beatriz can be a little devil that will mess with your heart. Isn't she to die for ?

But if you are looking for someone more experienced in the world of Escorts, who will know exactly what to do to give you the best possible time, you need Débora Dias. Not only provide full service between four walls, but also can dress up to accompany you to an event. Certainly you'll love to meet her.

Other of our most elegant ebony escorts is the angolan Miriam Neves.Tall (174 cm) and with an athletic body, slim but curvy, with a very elegant posture. She is endowed with a bright personality matching her light sense of humor.

Fabiana Lopes is an ebony escort who moved to Portugal at a very young age.Recently turned 18 and decided to become an escort.With some piercings as you can see in the photos, and some camouflaged tattoos that you can discover at the time of the meeting.Only for true art lovers!

If you are looking for an ebony escort without taboos,with the body of a goddess, peachy ass and natural big chest, check on Núria Gomes. She is a great company, and super fun !

All these stunning Ebony Escorts are providing outcalls around Lisbon.
Back to the Blog